Barco: The Future of Education (2018)
Strategic Design / Roadmapping / Scenario Building

Barco is a technology company specializing in digital projection and imaging technology. For this project, we were tasked to imagine and propose a future vision, exploring future opportunities for Barco.




BARCO: PRESENT AND PAST
The project started with desk research on Barco's vision, activities nd areas of focus. This way, by understanding Barco's past and present, we can find a better fit when creating a future vision.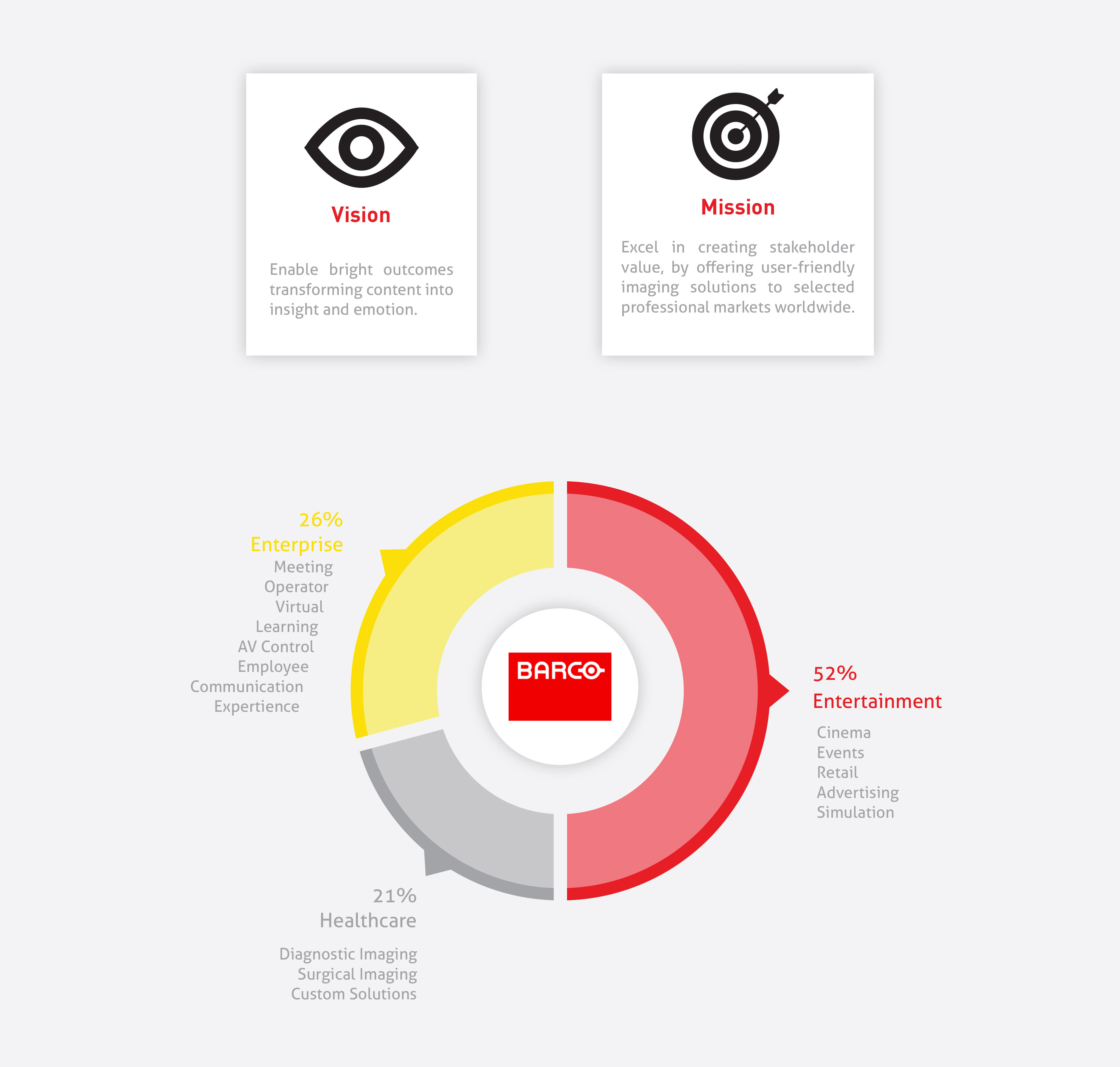 THE NOW AND THE FUTURE
For the second part of the research phase, we explored emerging trends and weak signals using Trend-driven Innovation methodology by Trendwatching. Several trends were analysed and dissected in order to understand what these emerging developments might mean for Barco


At this stage, we started to close the scope of the exploration on the domain of education. How can Barco drive the future of education? As a way to further explore this direction we facilitated an expert session with a school teacher in order to explore first person insights from a professional perspective. Additionally, to help us extrapolate the future of education we conducted an experimental co-futuring session with children to tap into the imagination of the students of the future. This session resulted in several drawings, dreams and imaginative scenarios drawn by the future students themselves.


BARCO & THE FUTURE OF EDUCATION
As a deliverable a visual foldable poster that illustrated the future vision and three step roadmap with specific actions Barco could do to drive forward the future of education.




This project was done for the course Design Strategy Project at TU Delft alongside Paola Montserrat, Bram Baarslag and Chèr van Slobb. I was involved in the overall development of the strategic direction and on developing the visual artefacts alongside Paola Montserrat.