During 8 weeks, I had the opportunity to explore how designers could help foster new, meaningful ways to reimagine civic life. The focus was on Civic Media: "the technologies, designs, and practices that produce and reproduce the sense of being in the world with others toward common good"



The course was structured in 3 cycles of two weeks, where each cycle compromises of readings and dicussion of relevant literature 1 for each topic, and then a one week concept design that incorporates the main ideas from the literature.



I decided to focus my intervention on two distinct communities but with something in common: The local residents of an historical neighbourhood in Lisbon and the Digital Nomads that come to reside in the same place but for a shorter term.

---


WEEK 1: PARTICIPATION

"How can designers encourage more diverse groups to participate in existing social, cultural, and political processes associated with citizenship?"



'Com o Mundo à Minha Porta' ('With the World at my door') is a proposal for a neighbourhood organisation that would survey the digital nomads needs when coming to a new country and offer services in response. The earnings generated by this platform would be redirected to activites that revitalize the local neighbourhood.

---


WEEK 2: COMMONING

"How can designers counter social alienation and economic fragmentation by creating new modes of collective sharing or 'commoning'?"



Both communities together hold numerous resources and assets, however there is a distance between them. The Digital Nomads have highly specialized skills and resources, the Locals have the drive and ideas on how to improve their neighbourhood. 'The Matchmaker' is a proposal for a platform that connects the two sides. First, the matchmaker uncovers locals needs and ideas. Then, it tries to find a match between ideas and the nomad's skillsets. Next, it creates a project proposal and timeline. Finally, it creates and facilitates the space and the necessary communication channels for the project to develop.

---


WEEK 3: APPROPRIATION

"How can designers enable users to interpret and use media based on their own interests and goals?"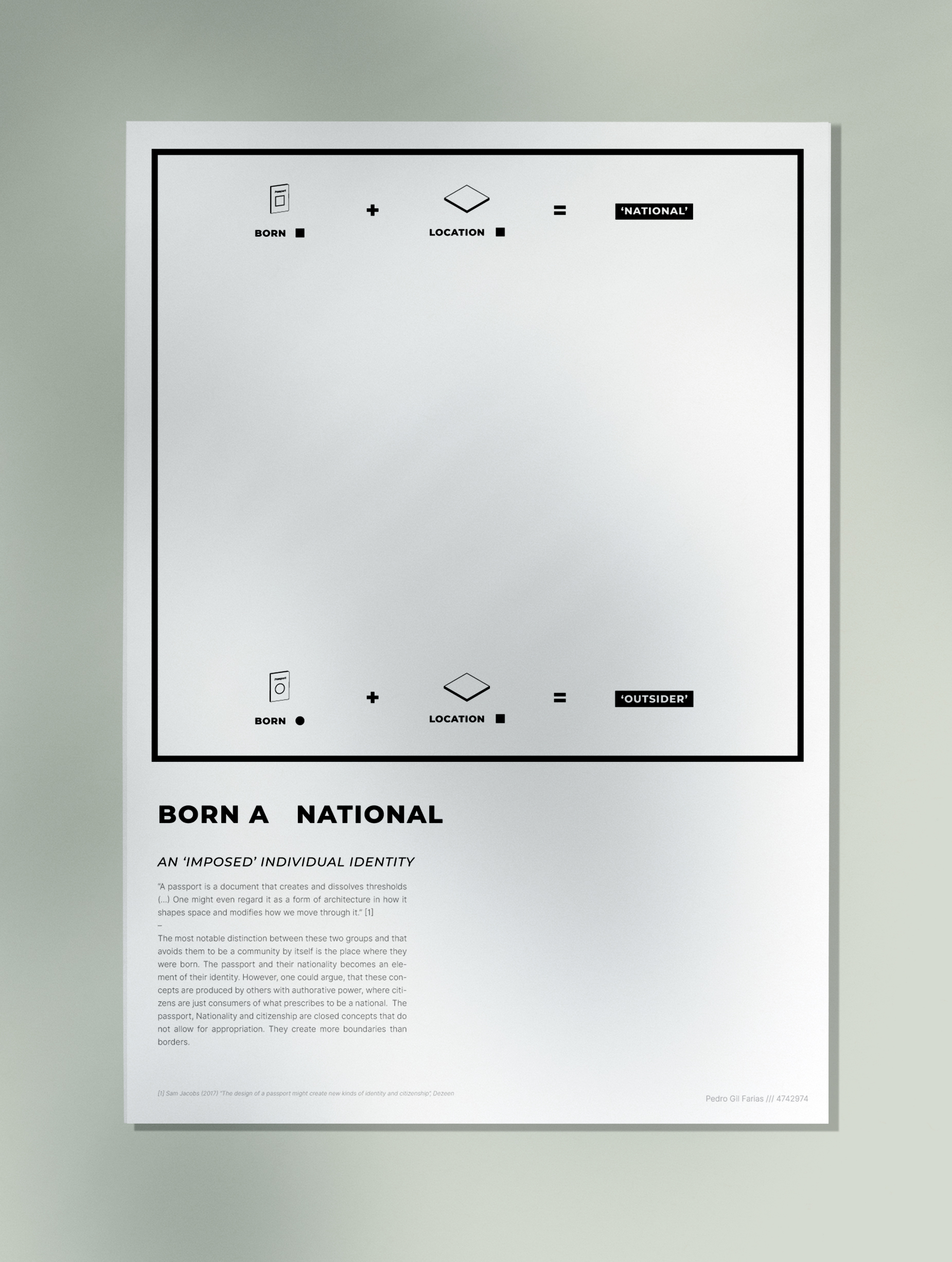 What is the difference between a Local and a someone that comes from the outside? 'nationality'. In fact, nationality is the most arbitrary thing in our life. It is decided by where you were born, but it has an impact on the way we live, move and work until we die. The last concept of this series explores the problem at its root and speculates about alternative forms of nationality. What if this concept was hackable? What if you had more agency in deciding your nationality? What if it was decided by the time you spend in a place? What if it was a subscription service?

1. Click here to check the literature that was explored during the course and supported the concepts aforementioned.