How NOT to adapt to Climate Change (2019)

Critical Design / Branding / Strategic Design / Communication Design

How can Delfland Water Authorities gather support from individuals' in their private domain to adapt to extreme weather?


CONTEXT
During a 10 Week course with the goal of learning the VIP method (Vision in Product Design) 1 , this project shows the process and a final concept that proposes a bold strategy for Defland to gather the support of individual owners in making the region more climate adaptive.

Part of the VIP process is to gather context factors (trends, states , principles and developments) and build a foundational worldview for the rest of the project.



In the top of the world view we can see the factors that are feeding the vicious circle: People feel overwhelmed; they are stuck in the urgency of the present; and they tend to think in individual terms and not in the collective good. Luckily, there are ways out to break the circle. Some people are starting to fight for the things they believe in, they are collaborating and thinking of better alternative to the status quo.


VISION STATEMENT

From the above context I formulated the following statement for my final concept:





With this statement in mind, the design intervention would have to be unexpected and challenging. It will function as a trigger to project people out of the 'now' and into the future, where then they can rethink what they can or cannot do to change the present.

---


CONCEPT
"A Guide on How not to adapt to climate change" is a concept for an awareness campaign with a more provocative tone that would challenge people's beliefs about climate adaptation in their private domain.



It consists of a series of 'how to' scenarios that hyperbolise and exaggerate what climate adaptation would mean if we don't do anything about it now. What if it's too late and we must live with constant floods? What if we have to adapt our ways of living?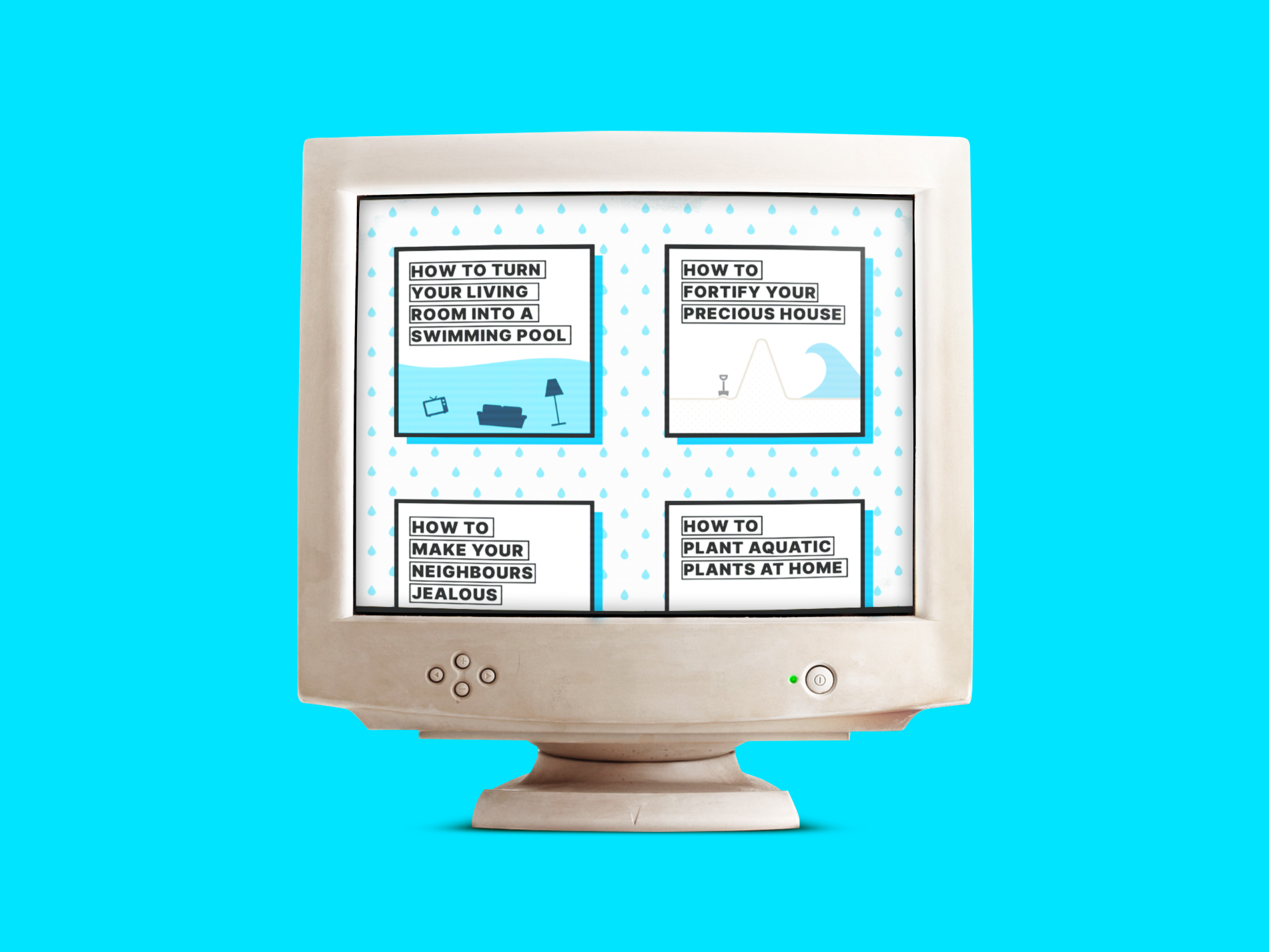 Above you can see the concept applied in a website. In addition, it could also be applied by both Delfland and the garden centres in public intervention campaigns, social media or print campaigns.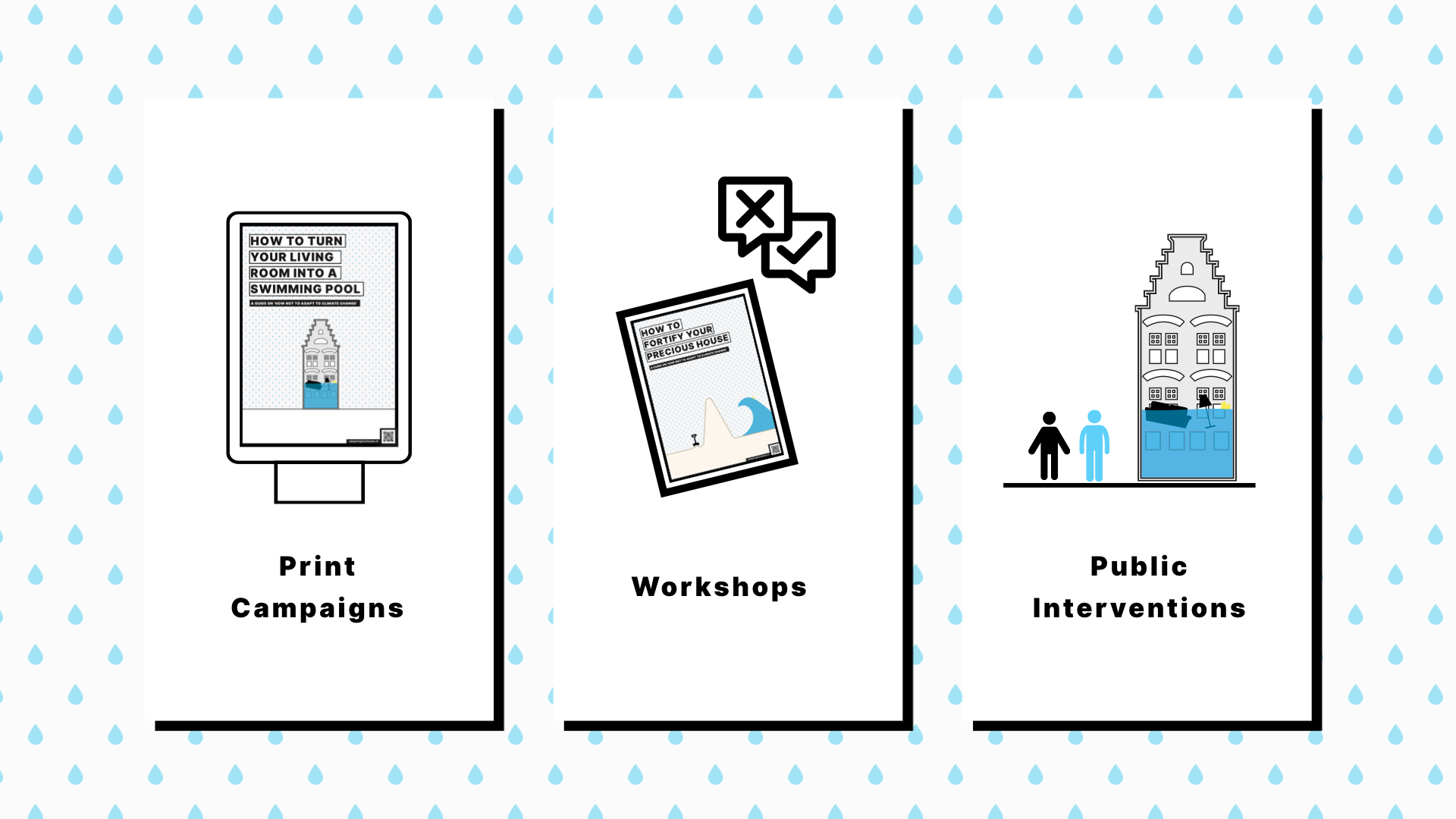 1. The VIP method was developed at the Delft University of Technology by Prof. Ir. Matthijs van Dijk together with Prof. dr. Paul Hekkert. Additionally, it is also employed in the design studio Reframing studio.