IN10: TODAY x TOMORROW Method (2019)
Strategic Design / Design Methodology / Co-creation


How can IN10 – a creative digital agency – use a design oriented approach with clients to generate future scenarios and concepts from trends and developments?



Together with IN10's Designer Niels van Hamersveld and departing from the "Future Scoping" methodology developed by IN10's Managing Director Bjorn Stolte we developed a three phase methodology for IN10 to use as a future discovery process with their clients.

---


RESEARCH
The first weeks of the project were focused on an in-depth research on methodologies and approaches used in future related projects. From academic literature related with the field of Future Studies to other design studios approaches to the future, including emerging design paradigms like Speculative. Below you can see an overview of the most influential approaches/methodologies I looked into: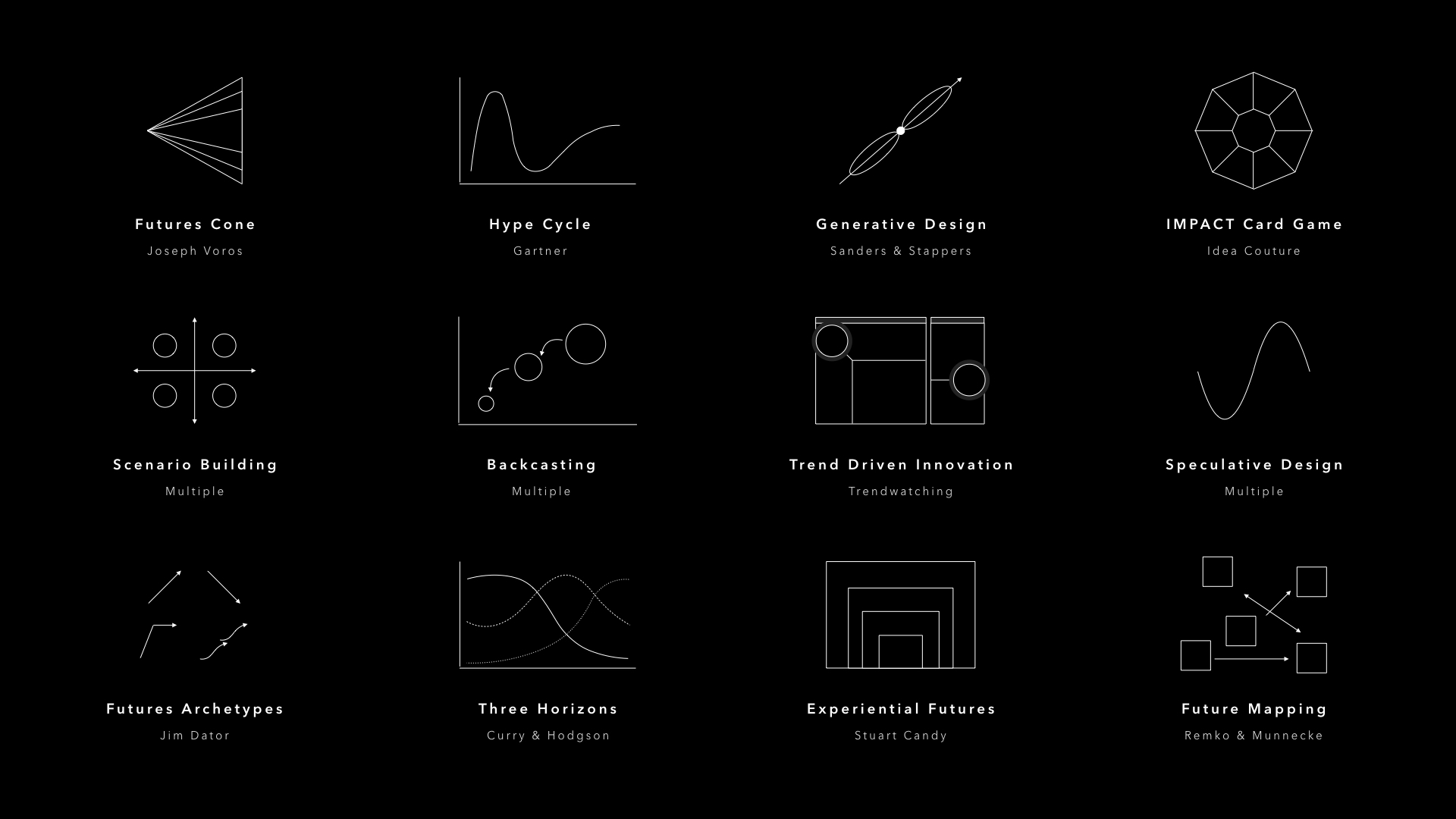 ---


DESIGN
The final outcome consists of a three phase methodology. In the first stage, the team (IN10 + clients) are guided through what is happening in the world today. Only after understanding the present, the team would explore some possibilities for how the world might look tomorrow. In the end, the several ideas are developed further and turned into future proof concepts, alongside with a desired future vision.



The three phases are defined by several guiding questions and are supported by tangible tools (frameworks, tools and cardsets) to be used in the workshop sessions. Fortunately, by the end of the internship the project, we were able to apply part of the methodology with a client project.

---


COMMUNICATION
Besides the theoretical and conceptual development of the methodology, I was also designed visually the tools, posters and cardset. The final outcome was communicated in a poster, a two-part booklet and a final presentation with other members of IN10 to facilitate the implementation of method withing the studio.